Team Results Management
Meet Info
Mens Races
3,000 Meters Open
6:30 PM
3,000 Meters Novice
7:10 PM
3,000 Meters Freshman
7:50 PM
3,000 Meters Sophomore
8:20 PM
3,000 Meters Junior
8:50 PM
3,000 Meters Senior
9:20 PM
Womens Races
3,000 Meters Open
6:30 PM
3,000 Meters Novice
6:50 PM
3,000 Meters Freshman
7:30 PM
3,000 Meters Sophomore
8:05 PM
3,000 Meters Junior
8:35 PM
3,000 Meters Senior
9:05 PM
Meet Hosts who are Site Supporters can post information here about their meet.
You can't post here, but you can post notes for your team on the My Team tab.
Last Updated 1:14 PM, Wed, May 10
Night Race Information
(coaches)
2016 Night Meet
HEAT INDEX: We reserve the right to delay the start time of the race dependent upon the Temperature. We have never had to delay in the past. If it is a 100 degree day, we will delay.
Shuttle Bus Service: We will have 2 Yellow School Busses Running Non-Stop from the Korean War Memorial in Wilsonville(Next to Fry's and Goodwill) from 5 PM until 10:30 PM. The Parking Lot will likely be full by 5:30 PM. There is parking in the Neighborhoods near the school, but NOT in the Apartments Parking Lot across from and East of the school(They will have you towed at your expense). We will have signs out on Wilsonville Rd directing folks to parking. The Wilsonville Police Department will be enforcing parking restrictions. If it says no parking, it means no parking....
Open Race: 6:30 PM, $10 entry fee. Registration is at the main gate and will open at 5 PM. Race Registration will stop at 6:15 PM. This race is open to all Non-H.S. runners/joggers/shufflers who want to enter.
| | | |
| --- | --- | --- |
| Race | Girls | Boys |
| Open | 6:30 | 6:30 |
| Novice | 6:50 | 7:10 |
| Freshman | 7:30 | 7:50 |
| Sophomore | 8:05 | 8:20 |
| Juniors | 8:35 | 8:50 |
| Seniors | 9:05 | 9:20 |
Races: 7 PM – 11 PM(ish): All races are 3k to allow runners to race at end of the season paces and to have a friendly start to the year for new runners. Think music, grandstand viewing for the entire course, and racing under the lights. Each runner will finish by sprinting the last 100M down the middle of the Football field as they watch their time on the scoreboard. The time schedule might be delayed if the heat index is above allowable levels.
Bathrooms: By each of 2 concession stands. 2 sets in each locker room in the school(go through the Metal Doors next to the track), at the softball fields(best one for group warm ups as it is calm and usually uncrowded), and if logistics go right a set of pre-race porta-potties by the start line.
All buses must be drop off only and park off site. There is a lot of space in Wilsonville at Fry's, the Movie Theatre, Wood Middle School or Memorial Park.
Divisions: We do need folks to utilize the Novice Division to keep the meet on schedule. Please feel free to Use the Open race as well. Thank you for your cooperation.
Grade Divisions: 9th to 12th. Do not enter folks you know will run over 15 minutes in the grade divisions.
Novice Division: New Runners, Friendly Pace Runners, as well as anybody who will be 15ish minutes and more.
Warm-up Area: Turfed Baseball fields can be used for warm up if you need to use turf to warm up as well as all the sidewalks around the top of the bowl and school. The Track and Main Field must remain clear in order for us to time the event and ensure safety.
Entry Fee: $175.00 per team. Your entry is NOT secured until your team's entry fee has been received. $10.00 for the open race.
Spectators: $ 5 entry fee for Adults, $ 3 for H.S. students, Athletes must have on their race numbers to avoid being charged entry.
Awards: Top 10 in each division get a medal. Winner gets a Gnome. Please let possible winners know that we would like to present their Gnome about 2 minutes after they finish.
Course: Starts and finishes on the turf football (Cross-Country) field and is primarily run on the turf soccer and baseball complex. There is a 150 M stretch of pavement that is run twice during the race. You should not wear spikes. We will have a lead biker for all races. The course will be well-marked and is spectator friendly.
Facilities: We will have use of all athletic facilities. Bathrooms, Concessions, Locker rooms, and showers will be available.
Timing and meet entry: Meet entry will be done on athletic.net and is due by 10 PM on Wednesday before the meet. Open race registers at the race site starting at 5 PM.
Contact:
David Barkley
Wilsonville High School
6800 SW Wilsonville Rd.
Wilsonville, OR 97070
Last Updated 3:14 PM, Sun, Dec 13
Attaching Your IPICO Timing Tag (Timing Chip)
(coaches)

Attaching Your IPICO Timing Tag (Timing Chip)
Your athletes must wear the timing chip in order to get an official time and place. NO TAG, NO TIME.
Your timing tag is not disposable…we will collect all timing tags after each race. Coaches, please be aware that there will be a $10.00 charge per chip not returned to the race official.
Attach one chip to a shoe. Make sure the number on the chip matches your bib number. We prefer that you attach the chip with the provided Orange Twist Ties. At the conclusion of the race the chip will be cut off the shoe.
Directions for attaching the chip to the shoe:
1. With shoe laced slide each TIE under two rows of the shoe lace.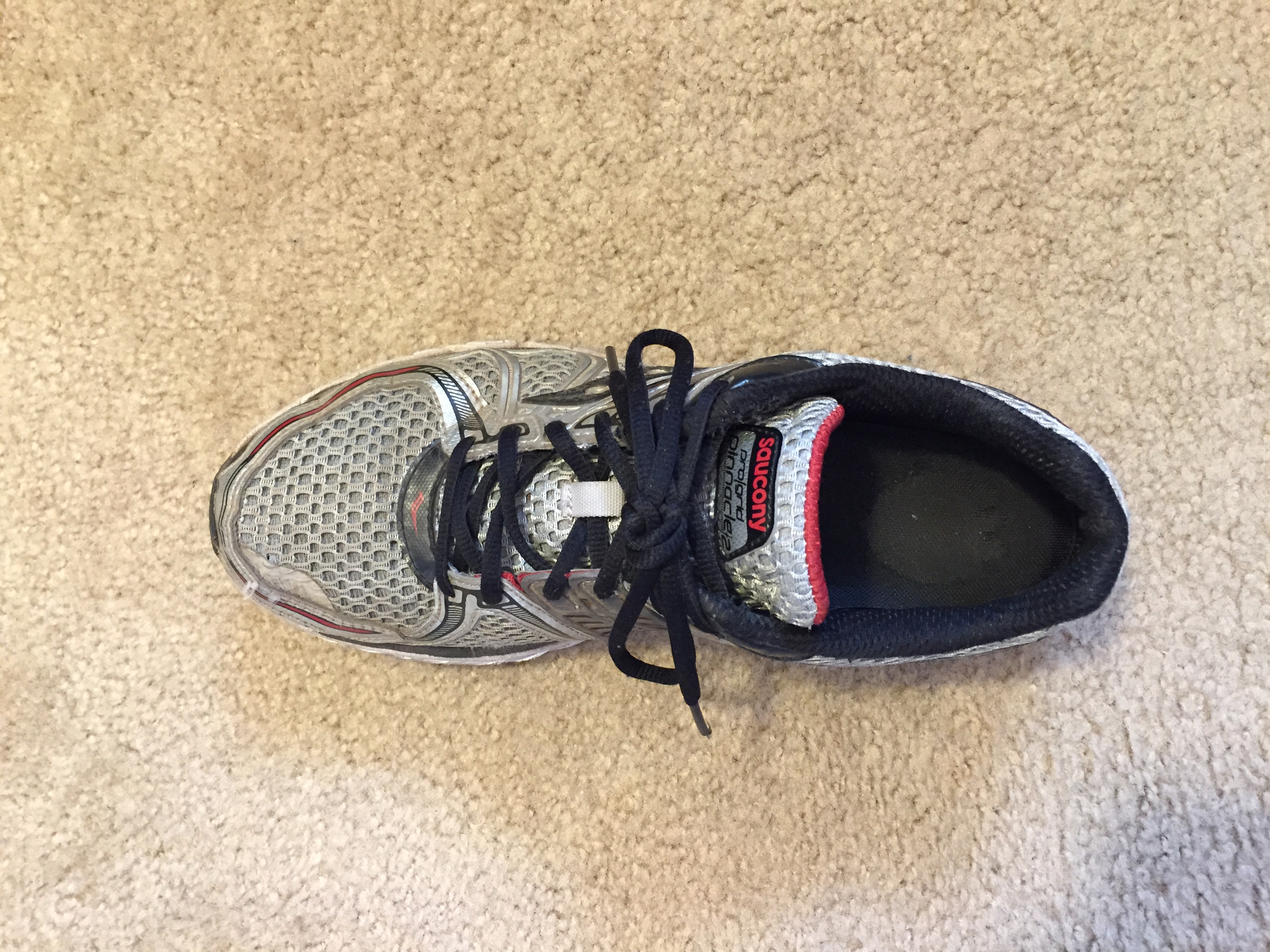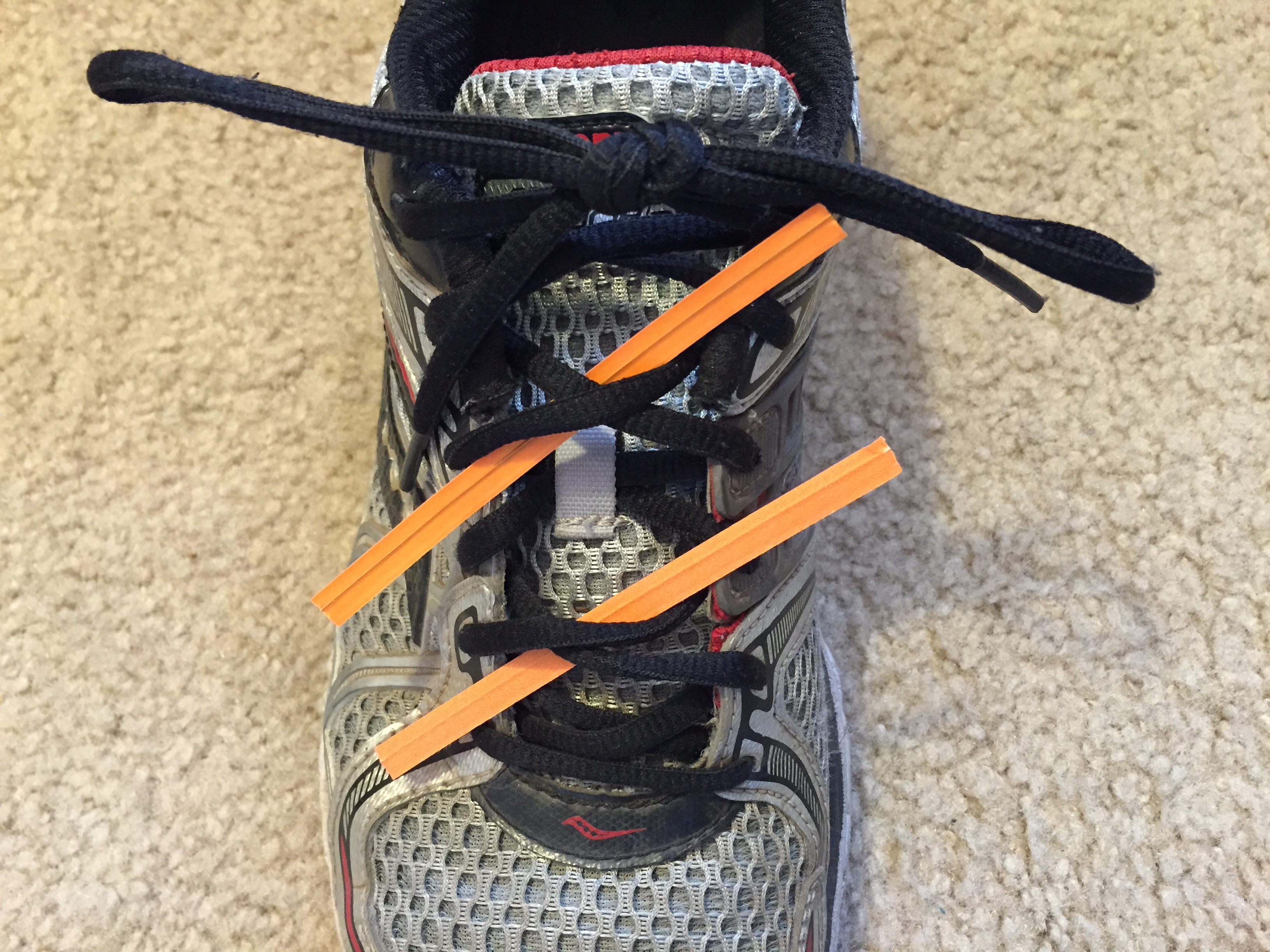 2. Attach the chip to the TIE by inserting each end through the chip in a horizontal (straight across) direction.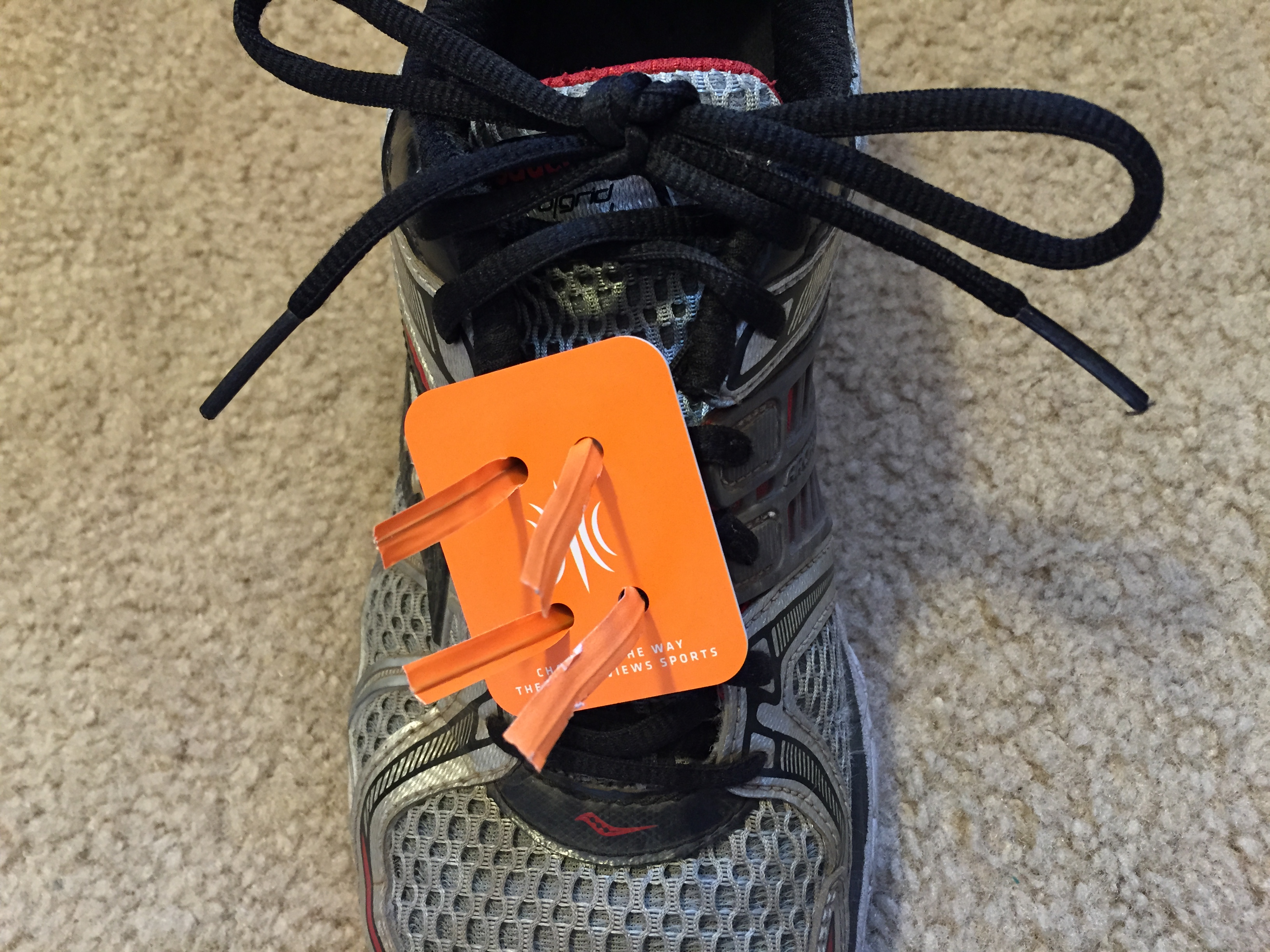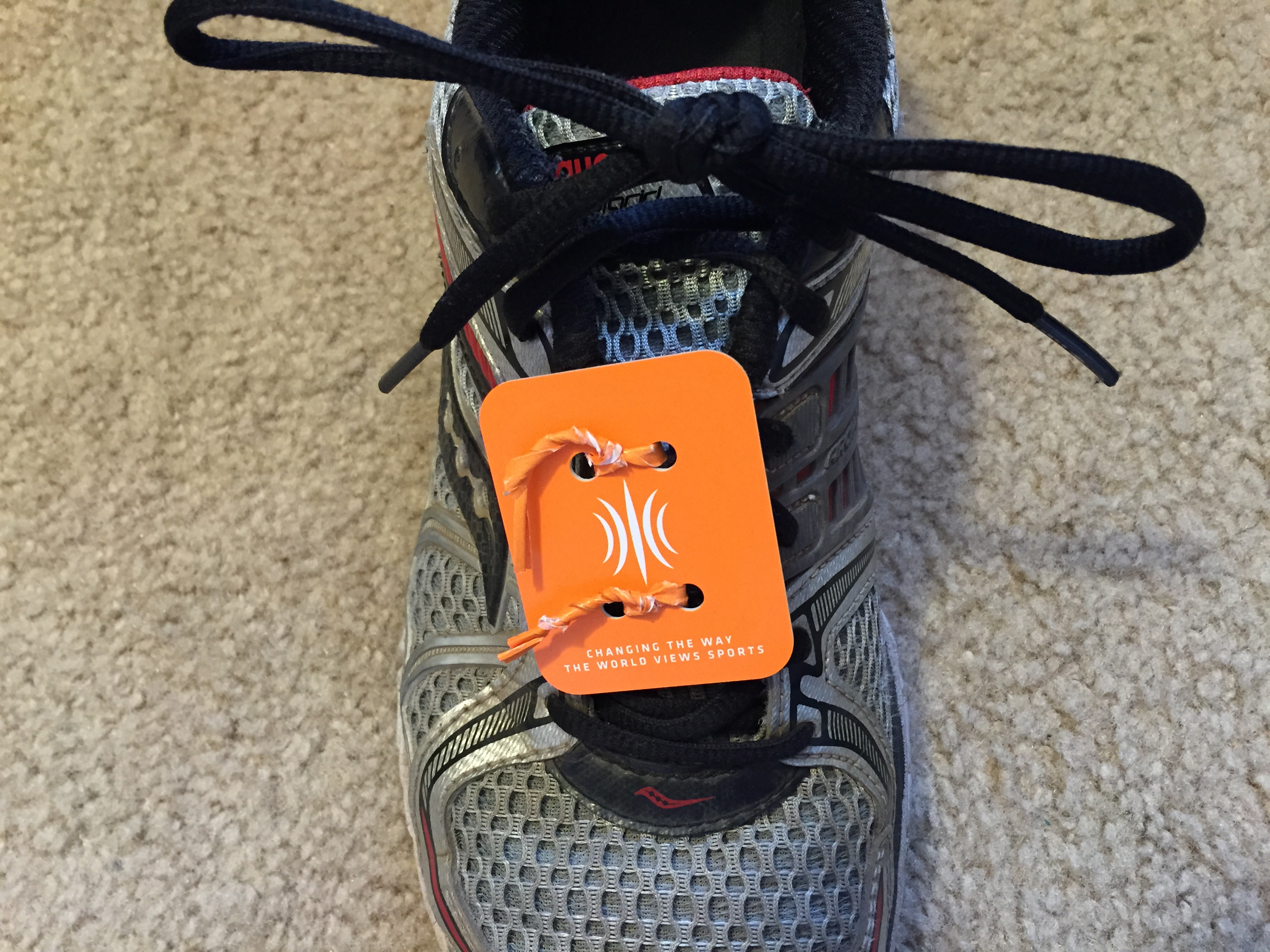 3. Snug up the TIE into place. TWIST the tie to secure the chip to your shoe. Follow the same procedure for the second TIE.
4. Chips MUST be attached to the shoe. DO NOT run with the chips in your hand, pocket or pinned to your running top.
5. CHIP NUMBER MUST MATCH YOUR BIB NUMBER.
My Team
Register
Mens Results
Womens Results
Charts & Hypothetical Scores
Watch a video or read about these exciting meet result features!
---
Other meets at this location
Top 10 lists for athletes in this meet
High School
Middle School
Event Manager
Last Updated ,

  (coaches)