Team Results Management
Meet Info
Mens Races
5,000 Meters SERIOUS "OPEN RACE"
2:45 PM
5,000 Meters JV FRESHMEN/SOPHOMORE [LIMIT 7]
3:15 PM
5,000 Meters JV JUNIOR/SENIOR [LIMIT 7]
4:20 PM
5,000 Meters VARSITY 3A-4A BOYS [LIMIT 7]
5:25 PM
5,000 Meters VARSITY 1B-2A BOYS [LIMIT 7]
7:00 PM
Womens Races
5,000 Meters SERIOUS "OPEN RACE"
2:45 PM
5,000 Meters JV FRESHMEN/SOPHOMORE [LIMIT 7]
3:45 PM
5,000 Meters JV JUNIOR/SENIOR [LIMIT 7]
4:50 PM
5,000 Meters VARSITY 1B-2A GIRLS [LIMIT 7]
5:55 PM
5,000 Meters VARSITY 3A-4A GIRLS [LIMIT 7]
6:30 PM
Meet Hosts who are Site Supporters can post information here about their meet.
You can't post here, but you can post notes for your team on the My Team tab.
Last Updated 8:59 AM, Sat, Sep 30
  (coaches)
Last Updated 8:49 AM, Fri, Sep 22
  (coaches)
11th ANNUAL TWILIGHT XC INVITATIONAL -- PART OF A NORTHWEST NIKE XC SERIES!!!
LIKE OUR MEET PAGE ON FACEBOOK - https://www.facebook.com/twilightxc2017/#
FIND US ON INSTAGRAM AND TWITTER - @twilightxc2017
(yes, a meet under the lights…)
We are back for a 11th year looking to continue to get better. We will once again be selling GLOW IN THE DARK T-SHIRTS which have SOLD out every year and we are working on some other glow 'opportunities' that will be a part of our event. RESERVE your spot now on athletic.net!!! Spots will fill up FAST!!!
THIS IS AN EVENT you want to be a part of. We bring in 25 LARGE light towers, use 10 large inflatable arches that we illuminate throughout the course and have (as always and forever will be the original) Glow in the Dark Shirts for sale. We also have for specatators a on site restaurant as well as the ability to get anywhere on the course you would like thoughout the event!
When: Saturday September 30th, 2017
Where: CEDARCREST GOLF COURSE—MARYSVILLE, WASHINGTON
Races: Begin at 2:45 PM-- [Schedule-Races subject to change…] GATES OPEN AT 1:45PM AND NO SOONER...GOLF COURSE RULES!
*** SERIOUS "OPEN RACE" -- 2:45 PM -BOYS, GIRLS, OPEN RACERS... [CHIP TIMED!!!] ***
Mens Races

5,000 Meters JV Freshman/Sophomore [Limit 7]

3:15 PM

5,000 Meters JV Junior/Senior [Limit 7]

4:20 PM

5,000 Meters Varsity 1B-2A Boys [Limit 7]

7:00 PM

5,000 Meters Varsity 3A-4A Boys [Limit 7]

5:25 PM

Womens Races

5,000 Meters JV Freshman/Sophomore [Limit 7]

3:45 PM

5,000 Meters JV Junior/Senior [Limit 7]

4:50 PM

5,000 Meters Varsity 1B-2A Girls [Limit 7]

5:55 PM

5,000 Meters Varsity 3A-4A Girls [Limit 7]

6:30 PM
TWILIGHT 2K!!! COSTUME "FUN" RACE: 7:30 PM Interested Individuals: FREE!!!
[COACHES—Keep Your Athletes Times or Keep Your Own Time If You Are Racing!!!]
AWARDS: 8:15 PM -- IN START AREA!!!
MEET FEE -- $250.00 per team (BOYS and GIRLS) $125 per gender WE HAVE HAD TO RAISE OUR RATES DUE TO GOLF COURSE RENTAL RATE INCREASE.
*** Entries: We are chip timing our races once again HOWEVER, ENTRIES ONLY NEED TO BE ENTERED ON www.athletic.net. This includes all of your SERIOUS OPEN RACERS as well!!! Please check your rosters carefully and adhere to the registration rules. 7 runners MAX in each of the SCORED races, and as many as you would like in the SERIOUS OPEN RACE! A NEW change we are really excited about. Times for ALL!!! Yes!!! The Twilight 2K is a race that will be on your own 'timing' wise.
The Course: The Course is outstanding! It is on rolling terrain and is currently laid out to produce FAST 5K times regardless of weather. There are 2 MAJOR downs and only 1 MAJOR up---you can do the math. We use STATE directional flagging and the environment and course simulate the State meet quite well for those who have teams that may be State qualifiers this season.
Blue = Straight (either side of the flag), Red = on the Right side of the Flag and take a LEFT, Yellow = on the Left side of the flag and take a Right.
*** Results: Results will be posted LIVE as they happen via a URL we will share with teams, also via Twitter and placed on www.athletic.net. More information to come on the live streaming and You Tube options as well from each of the 9 races! Serious Open Race participants will ALSO BE CHIP TIMED THIS YEAR!!! YEAH!!!
*** Awards: Awards will be given in the JV and Varsity races. The top 10 in each of the JV races will be given ribbons in the chute as they finish. As for the varsity races, the top 15 in each race will be given medals. Team awards will be for the varsity races only and awarded to the top 5 overall boys and girls teams in each Varsity division. MEDALS WILL 'GLOW IN THE DARK'...IT'S TRUE, AND THEY ARE AMAZING!!!
*** T-Shirts: We will once again have Glow in the Dark t-shirts for those who are interested. $20 for a Nike Short Sleeve Glow in the Dark t-shirt! There will be a limited number on hand and these are something that will continue to be a staple at our meet. We sold out last year so first come, first served for those. We will once again have a limited stock on Nike Dri-Fit Shirts as well...don't wait to purchase those when you arrive if that is of interest!!! The Nike Dri-Fit Shirts are $30 and are Long Sleeve!!!
*** Parking: Is at a premium. PLEASE FOLLOW DIRECTIONS...
-- 1B - 2A SCHOOLS, PLUS ALL SCHOOLS WITH VANS YOU WILL PARK AT CEDARCREST MIDDLE SCHOOL. JUST DOWN THE HILL FROM ENTRY TO THE GOLF COURSE.
THERE ARE NO DROPS AT THE GOLF COURSE WHATSOEVER!
-- 3A AND 4A SCHOOLS WITH BUSSES...YOU WILL PARK ON THE SOUTH END OF THE GOLF COURSE ON GROVE STREET AND 71ST AVE NE (CARLSON RD)
Admission: We will be charging an admission fee ($6.00 for adults, $3.00 for students, $15.00 for families) to help with lighting, golf course fees. Our league has raised their admission prices for other athletic events so hence the slight increase. Please share with your athletes & parents.
***ENTRIES ARE DUE BY TUESDAY SEPTEMBER 26th, 2017 AT 12:00 PM ONLY ON:
www.athletic.net
IF YOU HAVE QUESTIONS, PLEASE ASK…
Email Me: Randy_Edens@msvl.k12.wa.us
THIS MAY BE USED AS AN INVOICE...
Please Send Checks to:

$250 Per Team, $125 Per Gender

[Make Checks out to: MGHS Cross Country]
Marysville Getchell High School
c/o of MGHS Cross Country-Randy Edens
8301 84th St. NE
Marysville, WA 98270
Last Updated 1:59 PM, Thu, Aug 24
Attaching Your IPICO Timing Tag (Timing Chip)
(coaches)

Attaching Your IPICO Timing Tag (Timing Chip)
Your athletes must wear the timing chip in order to get an official time and place. NO TAG, NO TIME.
Your timing tag is not disposable…we will collect all timing tags after each race. Coaches, please be aware that there will be a $10.00 charge per chip not returned to the race official.
Attach one chip to a shoe. Make sure the number on the chip matches your bib number. We prefer that you attach the chip with the provided Orange Twist Ties. At the conclusion of the race the chip will be cut off the shoe.
Directions for attaching the chip to the shoe:
1. With shoe laced slide each TIE under two rows of the shoe lace.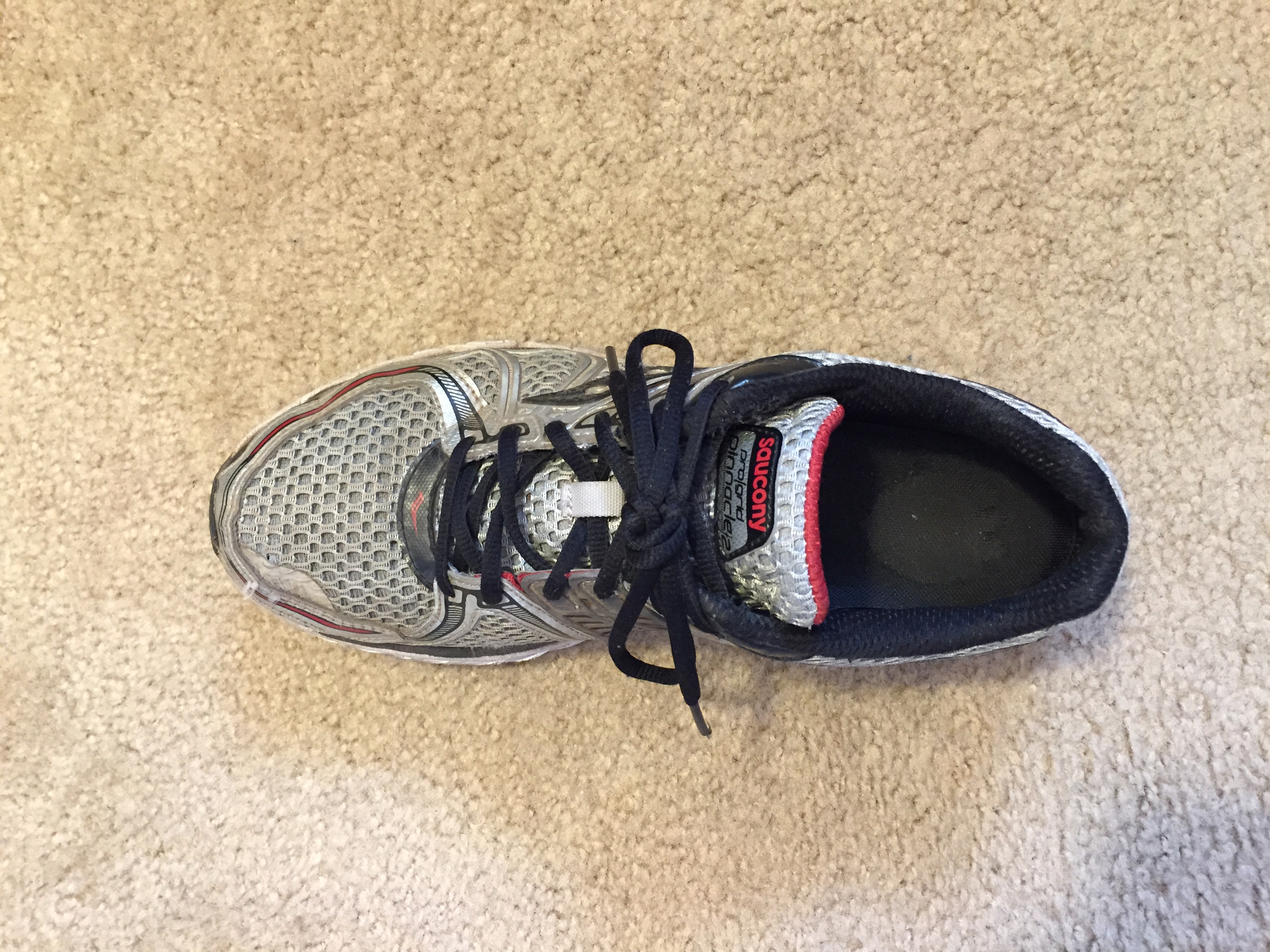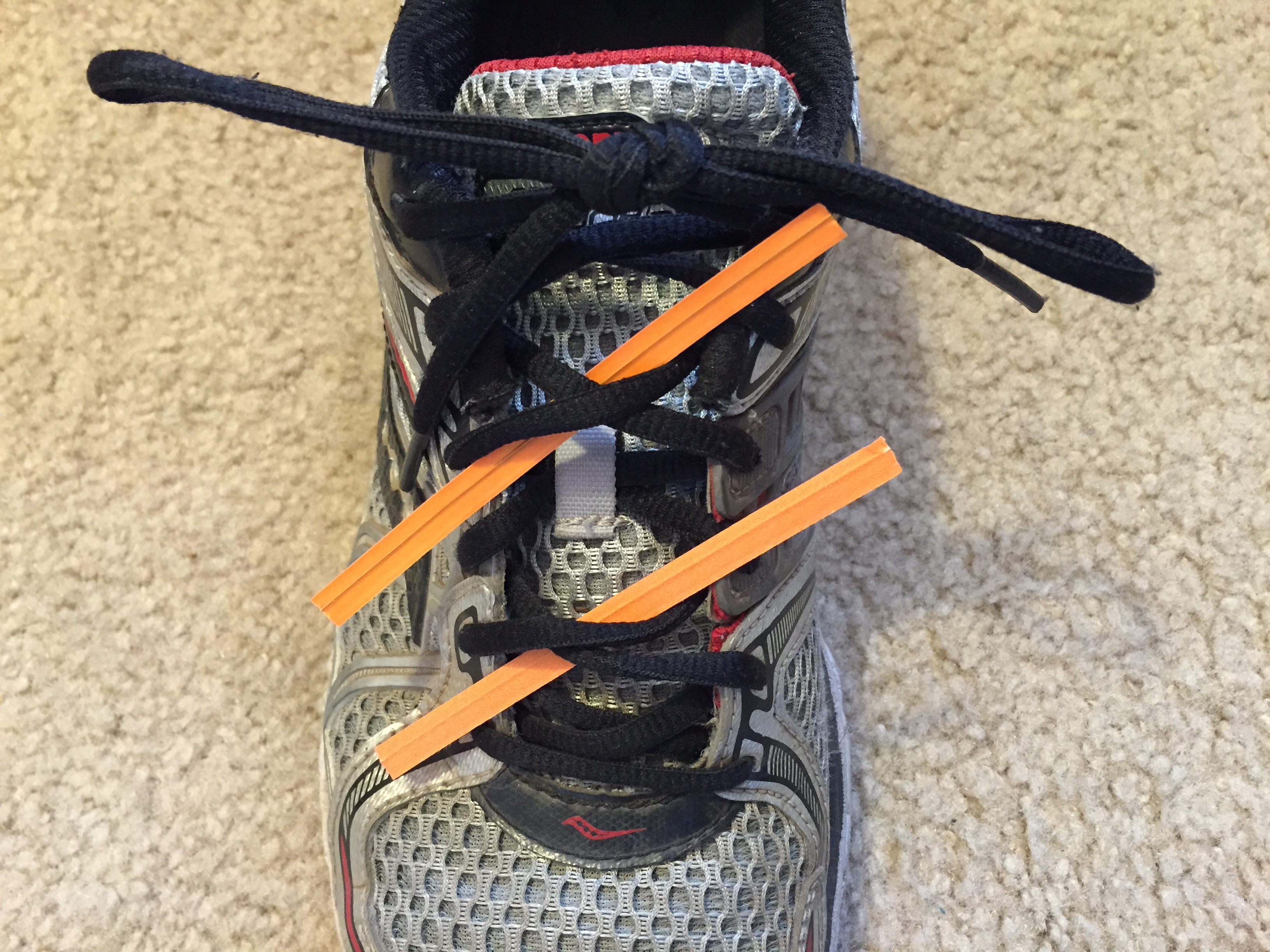 2. Attach the chip to the TIE by inserting each end through the chip in a horizontal (straight across) direction.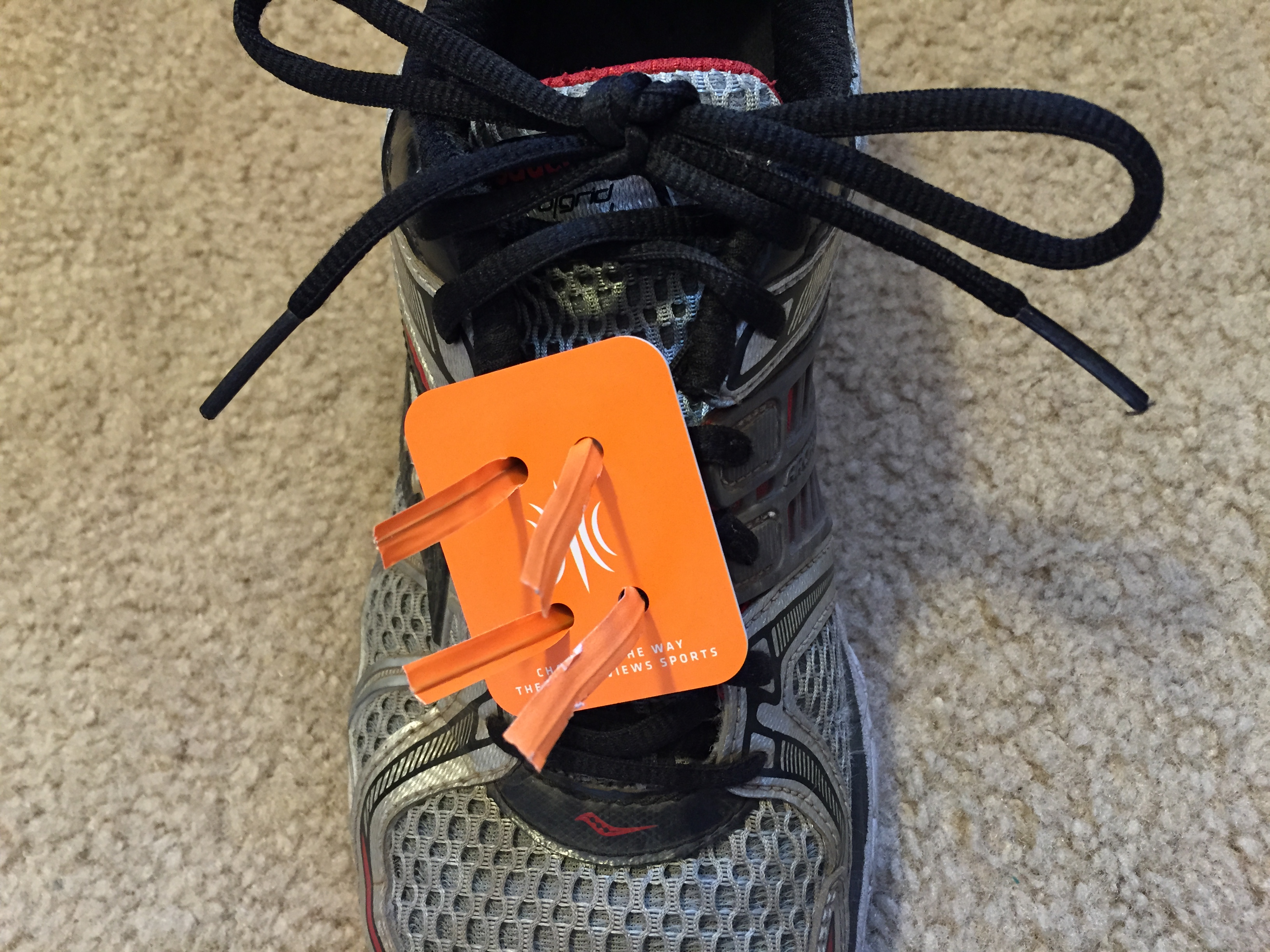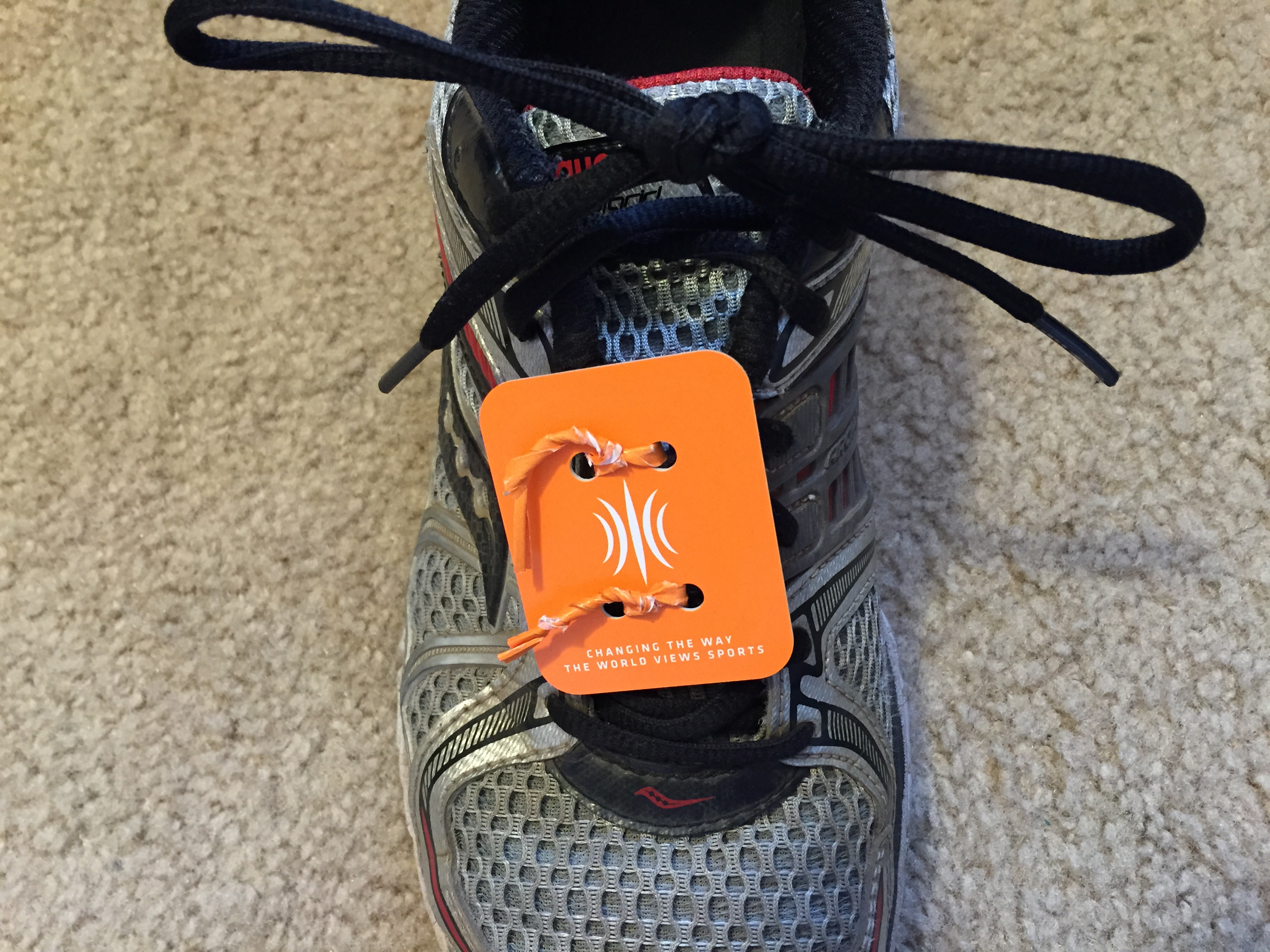 3. Snug up the TIE into place. TWIST the tie to secure the chip to your shoe. Follow the same procedure for the second TIE.
4. Chips MUST be attached to the shoe. DO NOT run with the chips in your hand, pocket or pinned to your running top.
5. CHIP NUMBER MUST MATCH YOUR BIB NUMBER.
My Team
Register
Mens Results
Womens Results